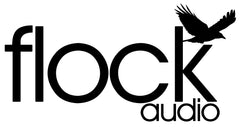 Flock Audio Inc is a professional audio design & development company who specializes in the manufacturing of new technologies for audio professionals around the world.
The company's flagship product "PATCH" was the world's first digitally controlled, 100% analog audio routing system designed for professionals working within the sound production & broadcast industry.
Now building off the success of the company's first product, Flock Audio continues to offer innovative, one of a kind trusted solutions to customers around the world. Whether a Grammy Award Winning Audio Engineer or up & coming basement producer, the Flock Audio brand has quickly become one of the most recognizable and renowned brands in the audio industry.